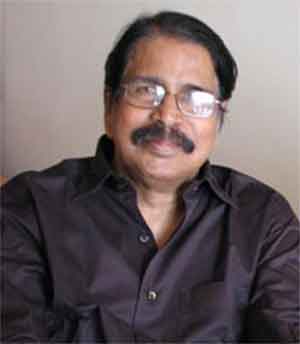 Short Stories
By E Harikumar
E. Harikumar's first short story appeared in print in 1962. During his creative life spanning about six decades Harikumar published 176 short stories and won wide acclaim. His writing is a celebration of humanistic values. As a master story-teller, he allowed the story to develop naturally never interfering with its turns and climax. He has unfailing faith in man and the optimism which his stories exude is refreshing. Harikumar's professed motto is that his stories should make the reader a better human being.
Harikumar's life-time (1943-2020) witnessed many social, scientific and political upheavals. The resulting changes in social values and relationships are captured in his stories. His short stories are marked by graceful and sensitive portrayal of human mind and relationships. He makes his readers empathise with his characters by unravelling their inner thoughts.
His earlier stories were set in the universe of the concerns and emotions of the middle-class at the personal level. But in the later stories his themes assumed great social relevance as he reacted to the deteriorating human condition around him caused by poverty and exploitation. His stories bear out the life of hardships and disappointments that he waded through. Insights developed from such experiences provided great strength to his craft.
While his illustrious poet-father Edasseri rang the warning bell against potential environmental distress, Harikumar expressed his concerns about the impact of unbridled use of technology on working class and innocent children.
His stories are exceptionally touching when they portray his own nostalgia, the innocence of childhood, travails of women's life and man-woman relationships. Many of Harikumar's characters effectively play out his bold and truthful concept about love. All these qualities attract readers to his stories. Harikumar will be identified in the history of Malayalam fiction as one who refused to be swayed by the ephemeral trends of the seventies and treaded a lonely track of his own with conviction. A writer a with unique style, Harikumar consistently communicated heart to heart with his audience. There was always a large section of loyal readers waiting for new stories from this simple and lonely story-teller.
E. Harikumar was honoured with prestigious awards like the Kerala Sahithya Akademy Award, Nalappadan Award, Padmarajan Award, Kathapeedham Award and Kerala Chalachitra Academy Award.