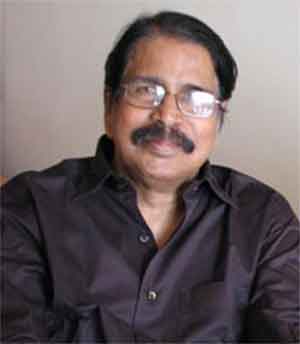 Screenplays & Drama
By E Harikumar
There are six film scripts based on short stories of E. Harikumar, five scripted by the author himself and one (Koorakal) by Atmaraman and B.Sunitha. The much cherished emotional appeal of the characters brilliantly captured by the author comes out in full bloom on the screen.
Harikumar had developed valuable insights into cinema during the youthful years that he had spent in Kolkatta. He admired both Western and Indian film makers, especially masters like Satyajith Ray. The scripts reflect his gifted power of visualization. While paying great attention to individual frames, he applied his imagination on light and shade and backdrop. Screenwriting was a creative process for him intended to produce exceptional cinematographic experience for the viewers.
Four of the scripts (Koorakal, Sreeparvathiyude Padam, Ingineyoru Jeevitham and Kalikkalam) were turned into telefilms. Sreeparvathiyude Padam, which bagged Kerala State Chalachitra Academy Award for best telefilm in 2012 and Koorakal have been frequently aired by TV Channels including the Doordarshan. The remaining two scripts (Canadayil Ninnoru Rajakumari and Oru Kudumba Puranam) are available for film making. Those Interested may contact us for permission.