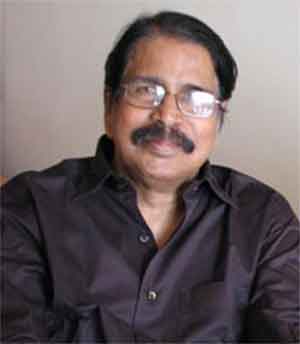 Novels
By E Harikumar
E. Harikumar has to his credit nine novels. Starting his writing career as a short story writer and remaining in that space for more than two decades, Harikumar availed the large canvass of novel to structurally encompass some of his plots. These plots were born in the substrata of his life in Kerala and also in the metros like Kolkata, Delhi and Mumbai.
His novels are set in both rural and urban backdrop with an amazing variety in the plots and characters. His consistent longing to return to his own roots lend a special charm to some of his novels.
Harikumar was perhaps the first to create a novel which included many drawings and sketches, he also receives the support of fantasy to formulate the resolution in some of his novels. His novels are marked by his characteristic language, style, humanistic social commitment, emotional intensity and humour.
Harikumar says very little, It penetrates the mind of the reader; then it flattens out. While he adopts a straight-forward manner of story telling he has the craft to retain the suspensewhich makes the reader sit glued to his pages.